1 Mar 2017
ADING – winner of a philanthropy award
At this year's "OKO" awards ceremony, our company won the prize for corporate philanthropy in the category of medium-sized enterprises. It is a recognition traditionally awarded by the HORUS association.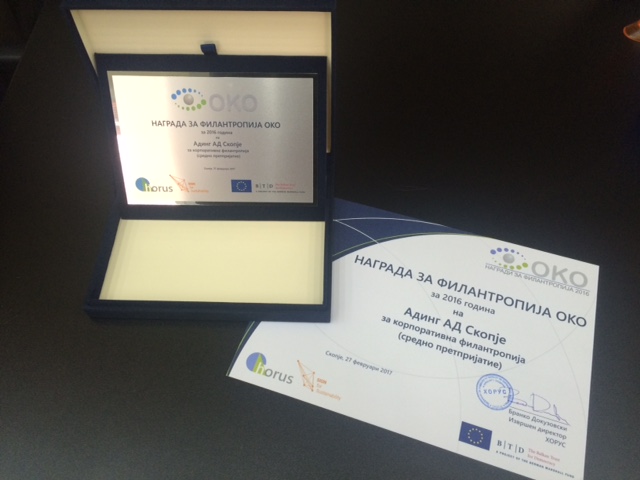 In 2016, Ading made outstanding contributions through numerous donations in the form of materials to support the people from the flooded areas in the region of Skopje, as well as through donations in the form of its own products – building materials for refurbishing buildings that are of public interest and cultural and historical monuments.
We also donated materials for construction of models to be used by the students at the Faculty of Architecture in Skopje.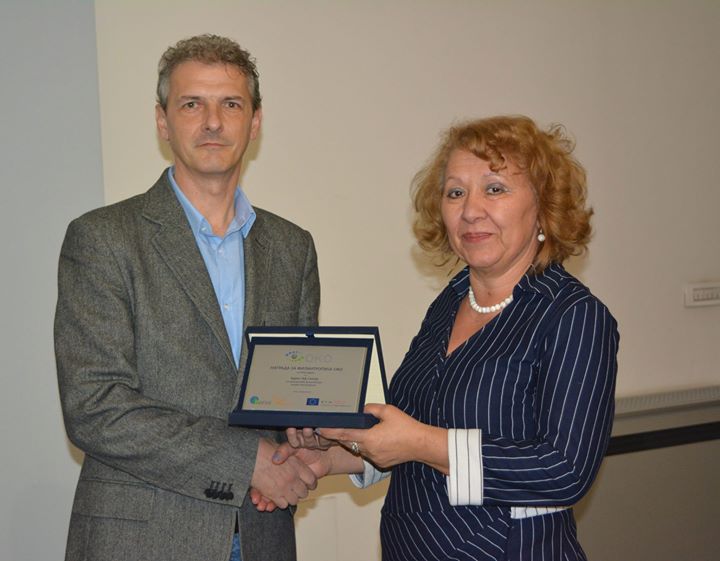 The "OKO" philanthropy award forms part of the SIGN project implemented by SIGN – South-East-European Indigenous Grantmakers Network, and financially supported by the European Union and the Balkan Trust for Democracy. The aim of the award is to provide an opportunity for citizens, public institutions, civil society organizations and end beneficiaries of donations to express their gratitude to the donors publicly. On the other hand, the awards help the donors to get greater support by the public for projects that they believe in and for projects that genuinely contribute to the revival and development of values such as solidarity, respect, ethics, humanity and charity.